Greenfalls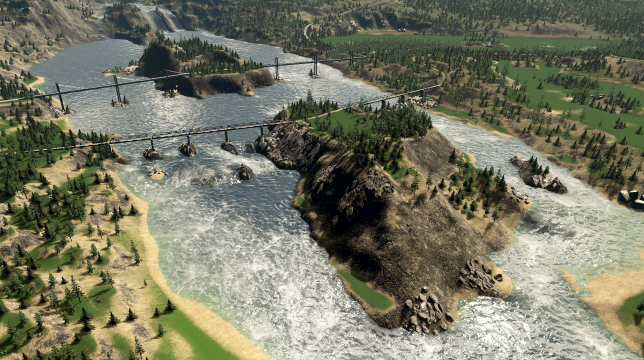 Author:
MathBuster
Last revision:
3 Feb at 13:26 2018 UTC
Description:
Greenfalls, a custom map for Cities Skylines, features rocky terrain, mountains, big rivers, bridges, and loads of pretty waterfalls. Of course it also has plenty of buildable space inbetween to grow a large city.
There is a focus on eye-candy – I've tried to make most of the map as visually appealing as possible while also keeping playability in mind. Most assets were handplaced, and I've tried to give each part of the map the same attention to detail. There are also little easteregg setpieces to find. See if you can locate them all!
I hope you enjoy, and if you do (or don't) please leave feedback or a like! And if you build a city on this map, I'd love to see it.