LINQ Main Casino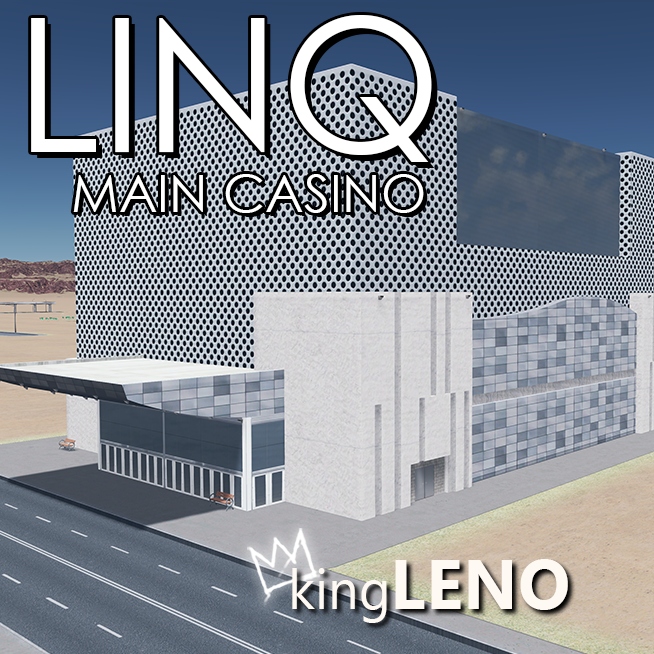 Author:
KingLeno
Last revision:
9 Feb at 01:49 2018 UTC
Description:
LINQ Main Casino by KingLeno
The LINQ is a 2,640-room hotel, casino and shopping promenade on the Las Vegas Strip in Paradise, Nevada. It is owned and operated by Caesars Entertainment Corporation. As of 2012, the casino is 32,890 sq ft with 830 slot machines, 55 table games, and a race and sports book. (wikipedia)
If you would like to see more of these types assets on the workshop, please subscribe to me on YouTube to see what I'm working on
by clicking here!
Texture size: 1024×1024
Triangles 1492
Custom LOD and textures
Please rate and subscribe!
And subscribe to my YouTube Channel and follow me on Facebook and Twitter.
KingLeno's YouTube Channel
KingLeno on Facebook
KingLeno on Twitter
If you like my assets, buy me a drink or a cup of coffee to show your support by making a small donation via PayPal or Patreon.
PayPal[www.paypal.me]
Patreon[www.patreon.com]