Sandstone Art Deco Skyscraper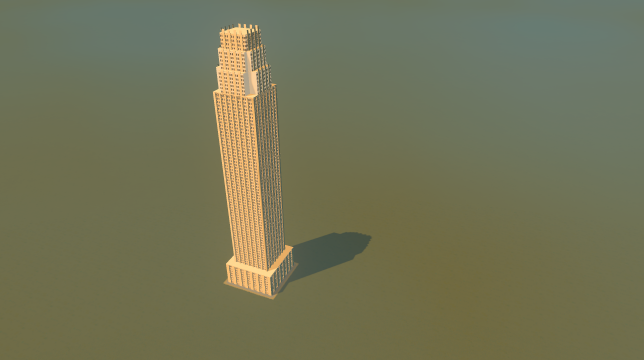 Author:
AzemOcram
Last revision:
20 Nov at 06:29 2017 UTC
Description:
Sandstone Art Deco Skyscraper by AzemOcram
An original design that ended up looking like the former Gulf Building in Houston though I originally planned on cladding it in stone in a chicago style.
Initial version does not support Ploppable RICO yet, still figuring out how many jobs to give it.
Feel free to edit, alter, remix, or reupload. I grant unlimited permission to do so.