Marina Bay Sands Hotel, Singapore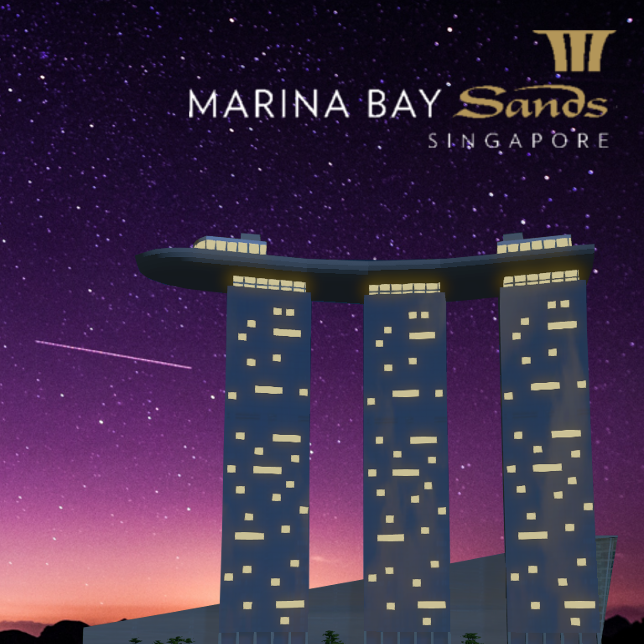 Author:
EndlessFtw
Last revision:
17 Jan at 12:29 UTC
Description:
Marina Bay Sands Singapore is a three-tower integrated resort located south of the Central Business District of Singapore, and east of the Marina Bay Financial District. The resort is an iconic and integral part of Singapore's skyline.
It is one of the two integrated resorts built in Singapore (the other being Resorts World Sentosa), and features a casino as part of the resort. The casino was of particular note, as casinos are previously not legalised and there was no legal avenue for gambling, other than through the state-owned lottery.
The complex was inspired by card decks, and was designed by renown architect Moshe Safdie. At its 2010 opening, the hotel was the world's most expensive casino at a cost of S$8 billion, and Las Vegas Sands called it the most expensive stand-alone integrated resort property ever built. The resort feature a skypark 200 metres above the ground with an infinity pool, with wonderful views of the skyline of Singapore.
Model information:
Tris: 3211 (blender count)
Texture: 1024 x 1024 px
Height: 100 metres (half-height)
Other model information:
Level 5 unique building
$128 per week maintanence
500 visitor capacity
16 x 5 tiles
(Due to my lack of experience setting the various properties of a building, I used default template values. Any suggestions on what to set those numbers to would be nice.)
Pro and cons:
Pro: Good if you want Singapore-themed buildings
Cons: Not good enough for r/citiesskylines-level screenshots
Important Credits:
The model was based on a model uploaded to the 3D Warehouse on Sketchup made by Hafidh I., without which it would take me a long time to build this asset. Texture used in the asset mostly uses the texture that came along with the model. However, the skypark was entirely rebuilt and textured by myself as the model's version is around 16000 tris alone. The remade skypark is around 500-800 tris.
Issue:
1. In my game, plopping this building will cause a few other unique building to have the building built symbol appear over its thumbnail. However, this seems to be cosmetic and it doesn't actually prevent you from building those affected buildings. I have no idea how to solve this issue, so, if you know what to do, please post a comment below.
2. Sometimes, the lights at night don't seem that bright. I do not know why or how to solve it also.
3. This is the first time I made a building from start to finish, and I have a lot of things that I have not figured it out.
Disclaimer:
The Marina Bay Sands logo used in the image above and in the tooltips/snapshots is the trademark of Marina Bay Sands.