Ferrari Testarossa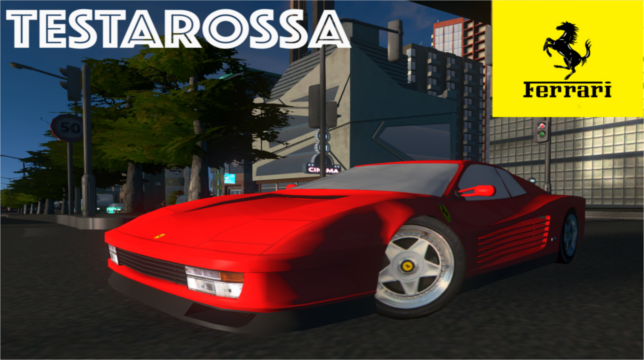 Author:
CityOfTokyo
Last revision:
27 Feb at 12:41 2016 UTC
Description:
Ferrari Testarossa
Testarossa is the sportscar which Ferrari produced. Testarossa means "a red head" in Italian. This was named from the place where the cam cover of the engine was painted red like former excellent car 250TR, 500TR.
Triangle : 7476
Texture : 512 x 512
*** Change Log ***
27/Feb : Add Normal map texture
Reduction of the file size.