Peugeot – P4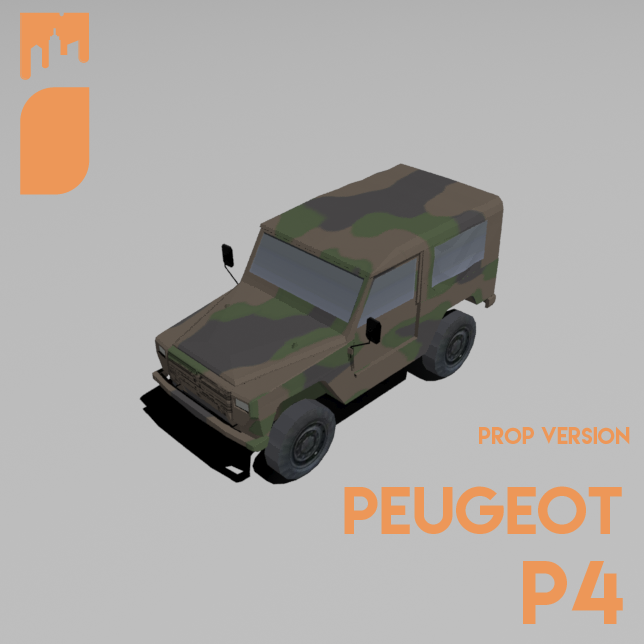 Author:
Ienbrana
Last revision:
19 Sep at 20:48 2017 UTC
Description:
#FrenchCityDesigners[ienbrana.fr]
The P4 is an unarmoured off-road vehicle used by the military of France. It was manufactured by Peugeot but is now manufactured by Panhard. It is to be replaced with the PVP by Panhard. The P4 is a derivative of the Mercedes Geländewagen military version built under license by Peugeot for the French military.
Peugeot – P4
Triangle count: 2190
Texture resolution: 512×512
Vehicle created for the series Maris Cantii on youtube