Chalet District Style (Vanilla)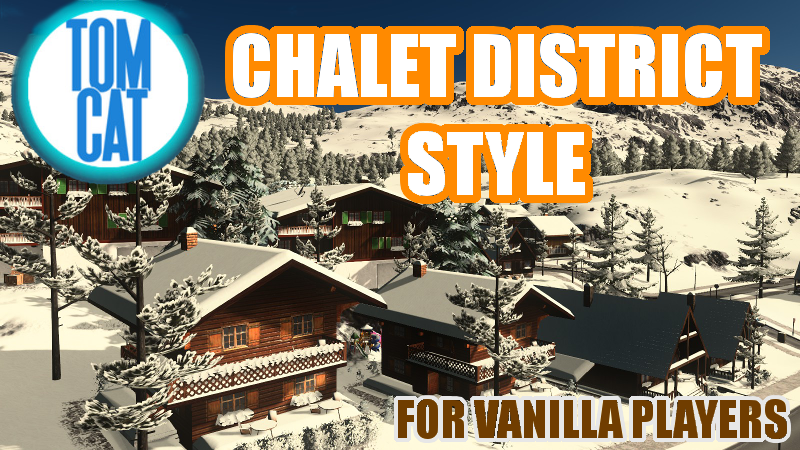 Description:
This is the "District Style" (aka building theme) system that is included in the game itself (non modded), which goes with the new pack of Tomcat's Chalet Housing Pack (low residential levels 1 to 5). Using this item allows you to use the Chalet pack without having to use mods like RICO or Building Themes by District. Those mods are excellent, but this allows a similar functionality, albeit with much less robust customization as the mods.
You can use this for a new game, or add it to your existing game and start growing chalet districts.
It will allow you to set a district to this style and have Chalets for your low residential housing.
Note! Some regular houses may pop up if there is a lot size that the chalet pack does not have. One example is a 1×1 lot – There is no 1×1 chalet, so you will get a default house if you leave open a zoned 1×1 lot. Simply de-zone if you don't want that lot filled in with a default house.
To use:
– Subscribe to this and to the Chalet House Pack and its 2 required trees and 2 require props
– In game, go to Content Manager
– Click Styles tab
– Activate Chalet Style
– Start your game!