Malaysian Taxi Depot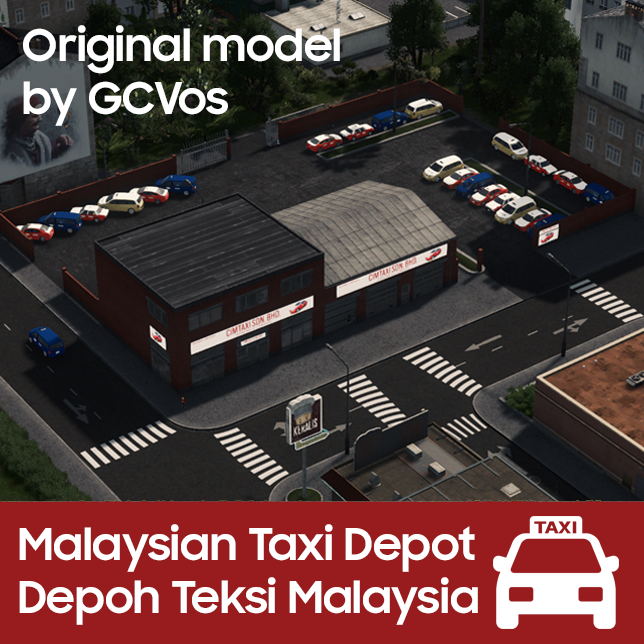 Author:
[MY] H4F1Z
Last revision:
31 Mar at 00:51 2018 UTC
Description:
Malaysian Taxi Depot. Retexture of GCVos's Large Taxi Depot . Credits to him.
Stats (except employees) are the same as the base asset.
After Dark required!
Service: Taxi
Cost: 30000
Upkeep: 400
Vehicles: 50
Power: 320
Noise: 50
Employees: 50/50/50/50
Cells: 8×5
1270 Tris with LOD
1024×1024 Diff, Spec, Illum, Alpha & Color
Please subscribe to the required items on the right in order to make the asset work!
Don't forget to rate and Favorite this asset if you like it!