Subcompact DCMI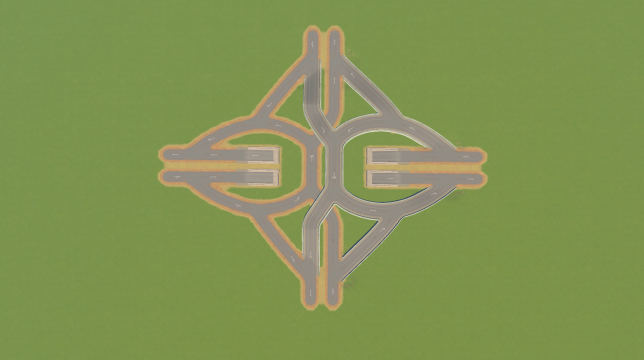 Description:
Subcompact DCMI by Sorority Demon
Uses only highway ramps for a double crossover merging intersection. Much smaller and cheaper to build than other DCMIs that are available. If traffic likes to use mostly one lane anyway, why not build a road system around it? This intersection does.
Designed and built for flat terrain, I do not know how well it places on uneven ground.