Inn – The Cantor Thirsty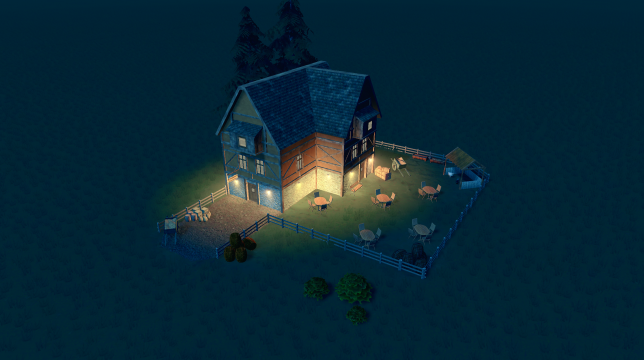 Author:
SimoG
Last revision:
16 Aug at 22:21 2016 UTC
Description:
Inn / B & B in the medieval style that allows visitors to relive the era thanks to in costume performances, the innkeepers.
This building is part of the Commercial category with specialization Tourism.
Designed to build a tourist village in medieval theme without evidence of those garish skyscrapers Hotel, in the midst of the houses of the time.
I recommend the combined use of the CrisGames collection: Medieval Life http://steamcommunity.com/sharedfiles/filedetails/?id=541306554
and that of Arjan http://steamcommunity.com/sharedfiles/filedetails/?id=667064518
Here some other model of Walls:
1. http://steamcommunity.com/workshop/filedetails/?id=465594216
2. http://steamcommunity.com/workshop/filedetails/?id=718095394