Urban Elevated Station NoAD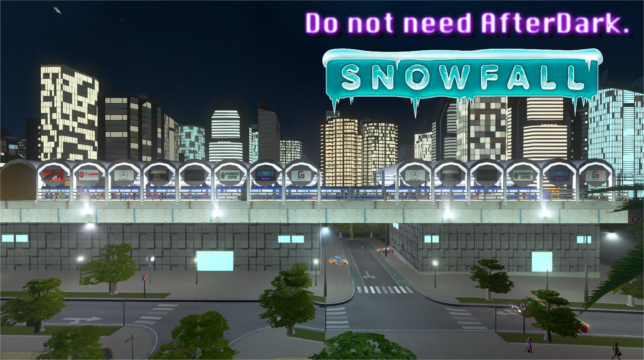 Author:
CityOfTokyo
Last revision:
25 Feb at 11:47 2016 UTC
Description:
Urban Elevated Station NoAD
Contents (road with lane for exclusive use of the bicycle) of AfterDark were included in an asset, the person who was not available was.
then this asset changed it to the road of the vanilla, you do not need AfterDark.
Other set points are similar to an original asset.
http://steamcommunity.com/sharedfiles/filedetails/?id=527697251
*** NOTICE ***
Prefab Hook is necessary from Ver3.0.
*** Change Log ***
7/Oct : Update pedestrian path
25/Feb : Add Normal map and Specura texture
Reduction of the file size.