Wuppertal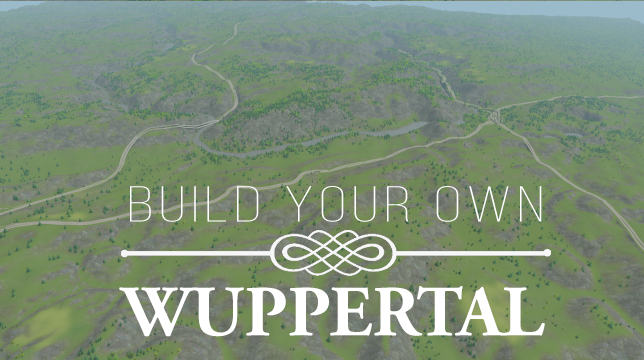 Author:
Tirwa
Last revision:
7 Apr at 14:52 2015 UTC
Description:
Presenting: The playable map of my hometown Wuppertal (Germany, NRW). The city originally developed along the fertile riverbanks of the Wupper, lending itself to agriculture as well as industry. Now you can build your own version – you could try to follow the original to the letter or do something drastically different like turning it into a glowing metropolis; it's up to you!
Notes
Created by importing heightmaps of the area into the map editor, and tweaking a LOT of stuff.
Highway/Airplane connections are in place, Railway will come at a later time.
True to reality, there is no oil on this map. There are however ore deposits scattered around the areas where mines used to be.
Sadly, the size of the river Wupper doesn't allow boat connections at this scale, so, like in real life you will have to make due without them.
While this map is a blank canvas for you to play on (except for the highways, which I painstakingly did for you) it is very much not a piece of flat ground – expect to work around the terrain, it certainly has a mind of its own.
Credit for the Sonnborner Interchange goes to the amazing Timboh – make sure to check out his creations!
Lastly, feel free to post screenshots of your creations to the comments, I would love to see what everyone comes up with!