3-lane highway (rebuilt)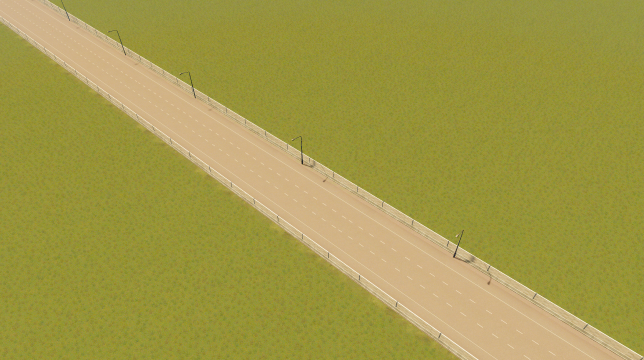 Author:
Fabri
Last revision:
26 Dec at 09:22 2017 UTC
Description:
Three-lane highway (rebuilt) by Fabri
This is the three-lane highway with sound barriers that we had with the vanilla assets.
What's new with it?
The only change is that we have an 'end of motorway' sign in it and 'no entry' signs at the end of the highway.
Thanks to CaffeinatedNoms and Madgemade for their precious props.
Enjoy!