Smooth Roundabout Interchange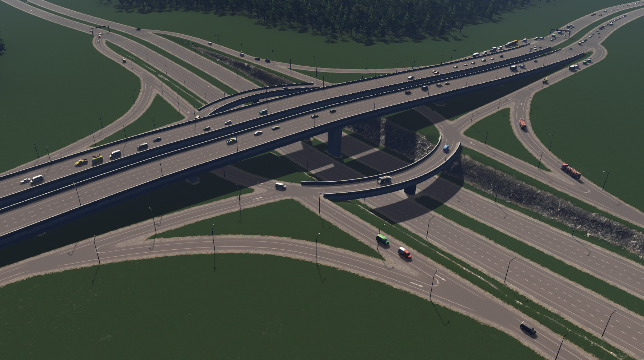 Author:
kapustor666
Last revision:
6 Jul at 08:26 2018 UTC
Description:
This is a pretty straightforward and relatively compact interchange of two highways. It should handle substantial amounts of traffic. I recommend activating the Fine road tool by SamsamTS while placing it, so that sunken parts of the lower highway won't turn into tunnels.
Hope you like it!
Fine road tool by SamsamTS https://steamcommunity.com/sharedfiles/filedetails/?id=651322972&searchtext=fine+road