United Taxi (Blue) Prop Pack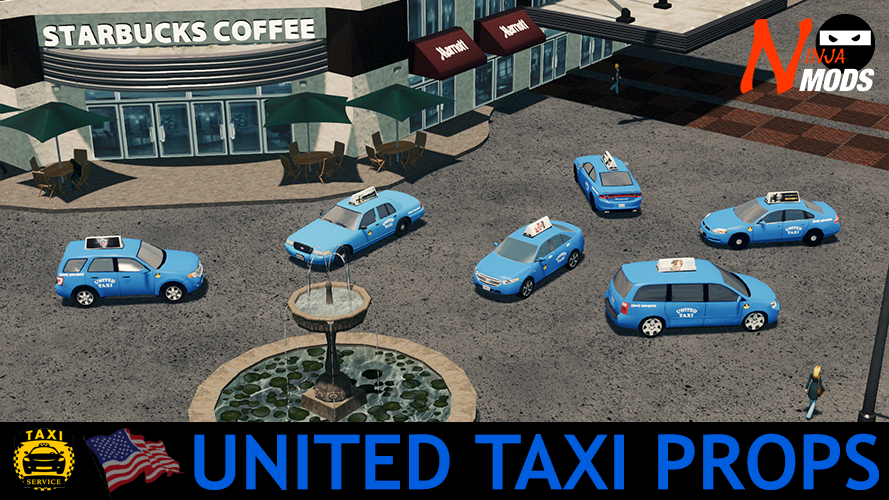 Description:
United, a Classically American Blue Colored Taxi, Props Are Here
[www.paypal.com]
United, a part of the colored taxi variants, is finally available as props. These are a blue taxi revolving around the classic American theme. Props are located in the common section. Find the vehicle version of the taxis below:
2011 Ford Crown Victoria
2017 Dodge Charger
2016 Ford Taurus
2013 Chevrolet Impala
2012 Ford Escape
2010 Dodge Grand Caravan
2010 Ford Expedition to Come REAL Soon
Props are located in the COMMON Category. Use the the Prop And Tree Anarchy Mod to place anywhere. Anarchy should be always on if you don't want to lose your props after you save.
If you want individual props, go to your SteamLibrarysteamappsworkshopcontent255710 and find the folder with the corresponding Steam ID (1445669934) and delete the ones you don't want from the directory.
Use BOTH the Move It Mod and Prop Snapping Mod with the option "Allow Prop to Submerge" enabled to move it to road height!
Use the Find It mod, to help find my props. They have additional keywords now.