Shinkansen N700 California HSTA (Prop Pack)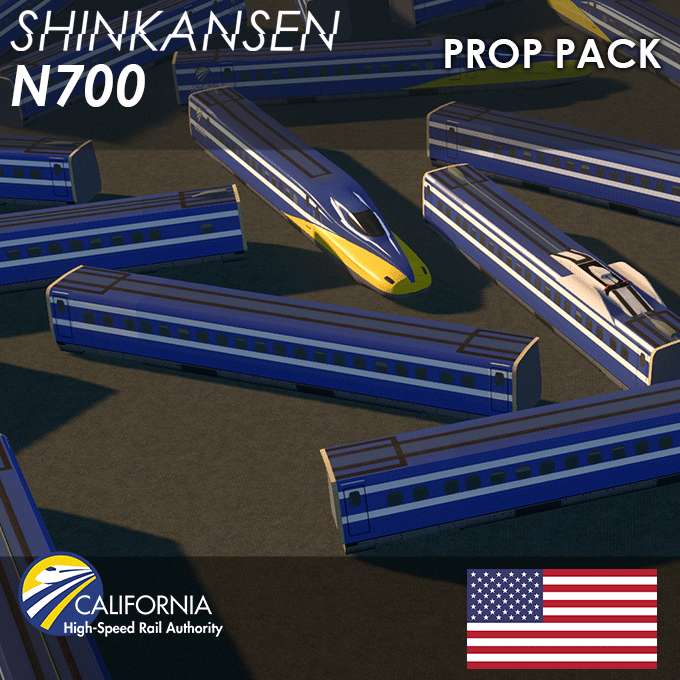 Author:
REV0
Last revision:
9 Aug at 20:52 2018 UTC
Description:
JR Central, Prop Pack
Part of Shinkansen Fleet Collection
Technical Details
PROP PACK
MaGiCaLLy optimized: All set uses 1 texture file, use LSM to significantly optimize performance.
Good textures
Pack of 7different cars: Engine, second car, third car, power car with pantograph closed, 5th car, 6th car
Custom LOD
Detailed roof, windows, based on real set
Optimized triss count
Recommended Mods
[Find It, to find and use props in-game.
search tag: "REVO, REV0, N700, shinkansen, california, train"
Downvote Fairy
There is a downvote fairy in workshop, who is downvoting every vehicle asset that gets released not done by him. If you like this model, make sure to upvote it.
Acknowledgements
Commissioned by: NewMasterChoco
Blueprints, plans: wilson_komachi
Keywords for Workshop search: Shinkansen, Hitachi, N700, Series, California, High, Speed, Transit, Authority, Japan, bullet, train, japan, USA, us, america