Fairmount Water Works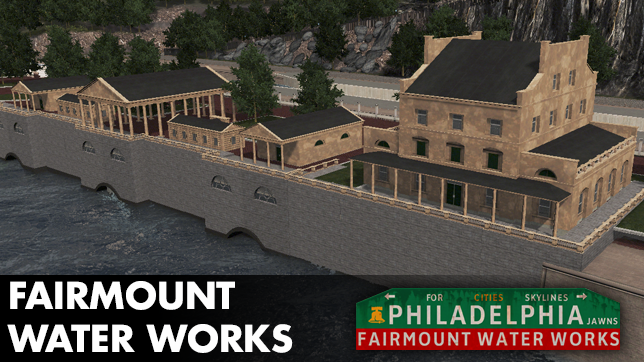 Author:
donoteat
Last revision:
13 Aug at 16:40 2018 UTC
Description:
The Fairmount Water Works were built between 1800 and 1822 to supply water to the rapidly-growing city of Philadelphia. Drawing from the Schuylkill River owing to its relative purity compared to the Delaware, it fed a reservoir on top of "Faire Mount" where the Philadelphia Art Museum now stands. This is one of a series of assets designed to support my Youtube series, "Franklin".
This is a reasonably accurate but not perfect reproduction of the water works, in several parts:
Pumphouse
Pavilion 1
Pavilion 2
Pavilion 3
Wall
Wall with Outlet
All can be found in the Water menu.
Buy Me a Coffee![www.buymeacoffee.com] or
[t.co]