Aiguille Verte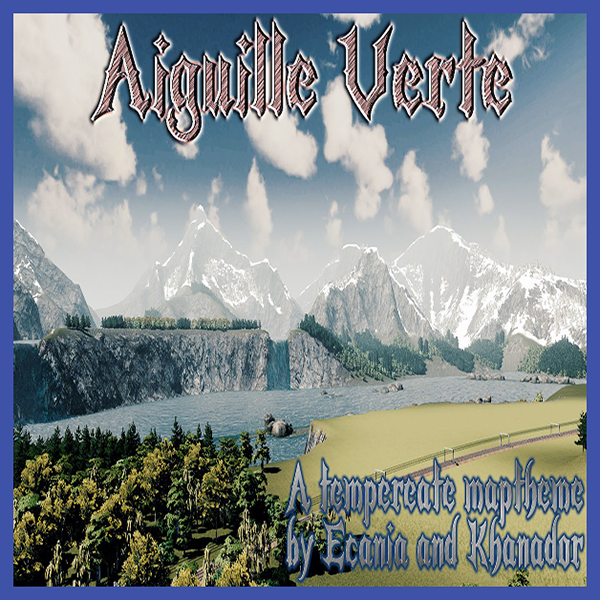 Description:
Heya and welcome to Aiguille Verte , a temperate map theme.
The name comes from the Mont Blanc region in France (Alps )
This is a theme made by Ecania and Khanador.
It is based on the same textures as Khanadors NotSoRocky Hills themes wich are very exclusive.
I have tested this theme with Ronyx69:s Relight mod and have used the Film lut from that mod, its an awesome mod for the game and I reilly recommend it , Thanks Ronyx69.
Well its not much to say , the second picture tells you how the resources looks like.
Sand is used as snow, since it has a slightly higher prio then oil and ore, also if I put oil and or ore on the mountains , there will be very hard to come by , lol.
Questions , just put em in comments….
Its a cool theme to create maps from, lets see some creative maps made with this theme.