Dovre Church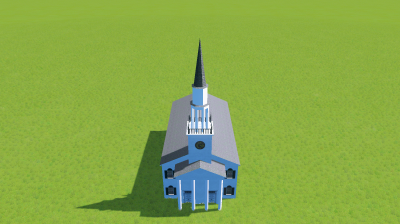 Author:
Thorkhild
Last revision:
3 Jul at 16:54 2018 UTC
Description:
Dovre Church by Thorkhild
2×5 Crematorium with vanilla stats Using the repurposed and lovely model by YpsilonEule
I had often used the St. Nicholas church made by Tomas13TO rather heavily in my cities because it was a church that functioned as a crematorium and it just looked right in most neighborhoods. I wanted to have another Church model to compliment it. I often also add headstones and such decorations as make sense to the setting I place these in to demonstrate that some bodies might also be buried there. I tend to think that having a church function in this way makes sense as many people do have thier death services take place in a church.