Old fire station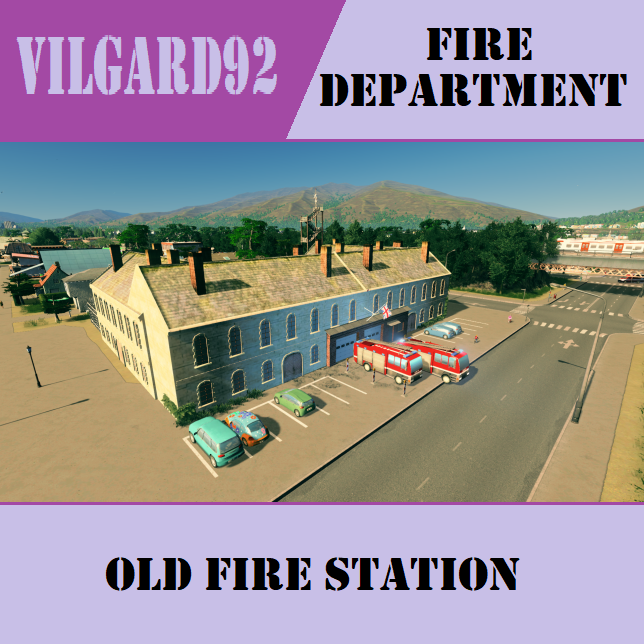 Author:
vilgard92
Last revision:
7 Mar at 15:34 2018 UTC
Description:
Here is my old fire station heavily inspired by the Old barracks building by dub.
I tried to make it the most realistic possible with an internal yard framed by barraquements and garage for vehicles as well as vegetation on facades.
The entrance of the station is marked out by twinkling panels and decal "no parking".
Trucks fire brigades are not compulsory. If you do not want them, do not subscribe to it (see following table).
Props :
Dark dirt decals
recommended
Fire truck prop
optionnal
No Parking Decal
recommended
Vertical Panel Barriers Pack
optionnal
Volvo Fire Truck (Prop)
optionnal
Thanks to the modders who made the props. All the graphic credit is theirs.
Stats :
Construction cost : 12000
Maintenance cost : 3000
Uneducated workers : 10
Educated workers : 13
Well educated workers : 6
Highly educated workers : 2
Fire truck count : 6
Fire department accumulation : 100
Fire department radius : 700
Size : 6×8
Your comments are welcome and a vote up if you like it, it helps a lot.