Anime Service People Pack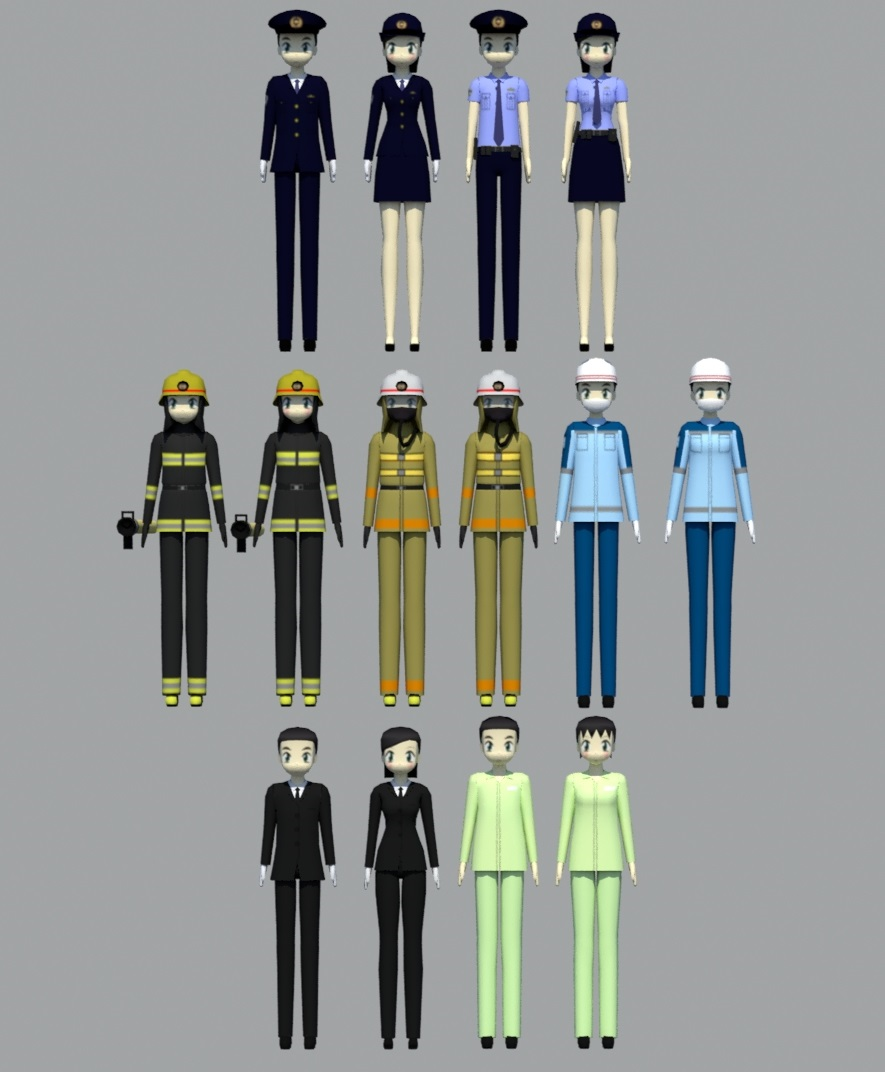 Description:
Finished before school starts tomorrow.
Details:
1700~2100 tris each (LOD: 700~900 tris)
1024×1024 textures
Note: Because of how limited the citizen modding is, there are some things you must be wary of regarding this pack.
1. Water doesn't spray from fire hose.
2. Paramedics and hearse drivers revert to vanilla models when returning back to vehicles.
Do you want to see more? Donate to my Paypal![www.paypal.com]