Comfort Inn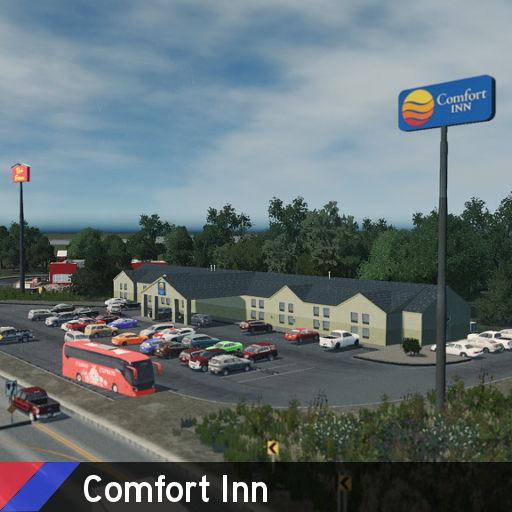 Description:
"You Always Have a Choice"
Comfort Inn is an American chain of Hotels owned by the Choice Hotels Group. The Choice Hotels Group has over 6 300 locations worldwide across it's 12 different hotel brands.
I decided to completly re-do my old Comfort Inn asset since it no longer held up to my current standards.
This was based off the Comfort Inn in Olive Branch, MS. [www.google.com]
Two signs are included in the download. Parking lots and other landscaping is not included.