GAZA – PALESTINE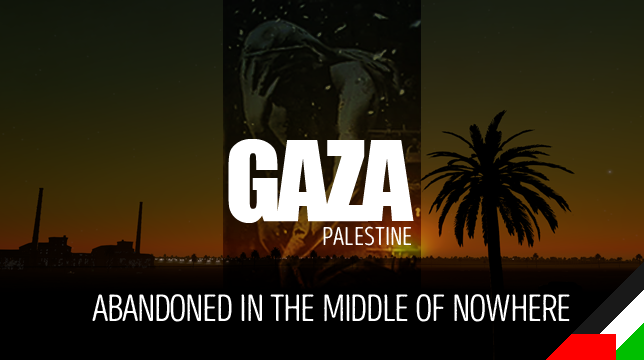 Author:
Oz
Last revision:
3 Aug at 10:50 2017 UTC
Description:
ABANDONED IN THE MIDDLE OF NOWHERE
Palestinians in Gaza are largely forgotten. They are an invisible people inhabiting a world without rights and possibilities. Over Israel's near 50-year occupation, Gaza and the West Bank were reduced from a lower middle-income economy to a dysfunctional economy disproportionately dependent on foreign assistance. Gaza is under immense pressure from a continued blockade, now in its tenth year. Egyptian restrictions on the movement of people through Rafah, "which has remained largely closed… since October 2014, including for humanitarian assistance" increased internal discord and hindered intra-Palestinian reconciliation.
There are stunningly high levels of unemployment and poverty. According to the World Bank, unemployment currently stands at 43 percent and in excess of 60 percent for Gaza youth. Yet, while Gaza's economic demise is well documented, the blockade's societal impact is often neglected. The blockade created a series of long-term, chronic conditions in Palestinian society, including the destruction of civilian space, changes to social structure and health status, widespread trauma, a dramatic change in popular attitudes, and finally, a widening generational divide…
http://journal.georgetown.edu/gaza-abandoned-in-the-middle-of-nowhere/