Reflecting Pool 1:1.5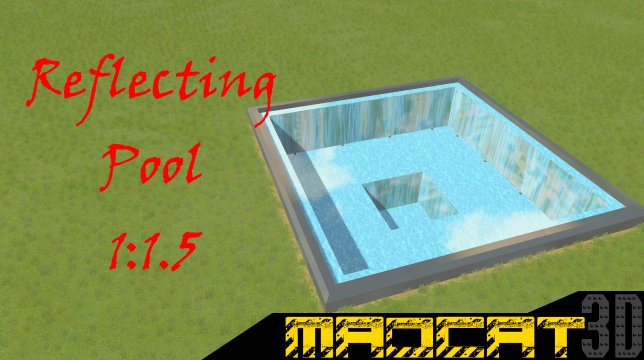 Author:
MadCat3D
Last revision:
12 Jan at 01:45 2016 UTC
Description:
Status: Built
The pools, along with the 9/11 museum, are a part of The National September 11 Memorial located at ground zero in New York City. The memorial is a tribute of remembrance and honor to the nearly 3,000 people who where killed in the terror attacks of September 11, 2001 at the World Trade Center site, near Shanksville, Pennsylvania, and at the Pentagon. It also honors the six people killed in the World Trade Center bombing in February of 1993.
The twin reflecting pools are nearly the same size as the Twin Towers and sit in the footprints of where the buildings once stood. Each pool is nearly an acre in size and are the largest man made waterfalls in North America. The names of every person who died in the 2001 and 1993 attacks are inscribed into bronze panels edging the Pools.
Stats:
scale 1:1.5
tris 66
size 4X4
cost 500
upkeep 50
This building uses the water tower template and can be found under water structures
Other Buildings in the WTCC
1WTC 1:1 1:1.5
2WTC TBA
3WTC coming soon
4WTC 1:1 1:1.5
5WTC TBA
PACWTC (preforming arts center) TBA
7WTC 1:1 1:1.5
9/11 Memorial
Reflecting Pools 1:1
9/11 museum coming soon
Transportation hub coming soon
Shoutout to boformer for helping me out with underground texturing.