"Franco" Residential Building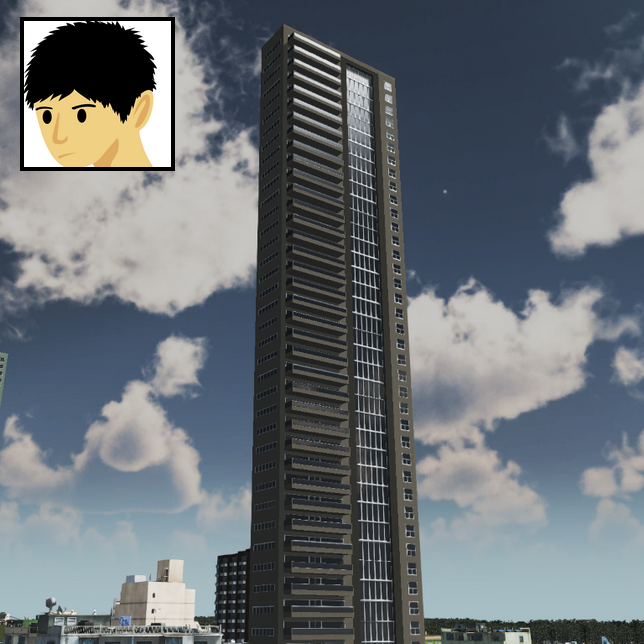 Author:
Othercakes
Last revision:
23 Sep at 20:07 2018 UTC
Description:
Support me for more high quality assets and custom requests too! Help me reach my goal! 🙂
[www.patreon.com]
If you like my assets, thumbs up and subscribe for more! I'll try to keep updating with more assets soon, thanks! 🙂
Follow me on Twitter and Youtube for news and upcoming assets!

–MODEL STATS–
– Building with 10877 tris and 1024×1024 maps.
– Custom LOD with 32 tris and 256×256 maps.
–GAME STATS–
– Growable 4×4 High Density Residential
– 132 meters high (433 ft)
– Level 4
– Insert in flat ground!
– Without props on the ground level