Malta LOW RES Pack 2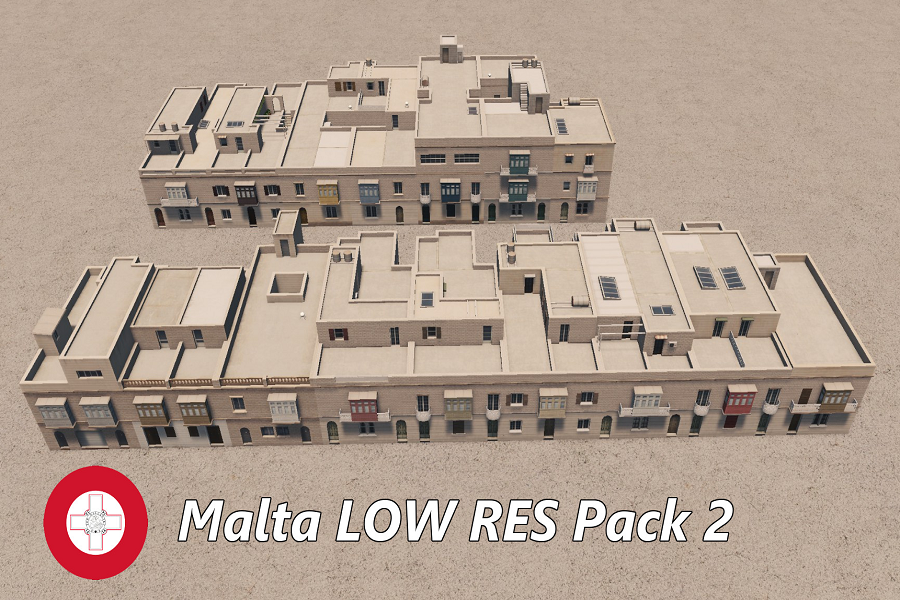 Author:
Accapulco
Last revision:
30 Sep at 14:43 2018 UTC
Description:
Set of 1 tile wide limestone and plaster buildings, 14 rows, 2 right corners. These are very Maltese, they have Arabic style balconies which should still fit cities in Sicily, North Africa and the Mediterranean Middle East if you use Painter to color code them properly.
Some have a couple of props here and there but I've kept it low so you can use props yourself to avoid repetitiveness, thus allowing you to use more as these are generally packed tight, specially in older areas of towns.
Performance: Apart from 3 that share textures with my other Maltese assets, the rest all share the same 256×2048 diffuse meaning it doesn't load all 24mb into ram but just one and you get the others "for free", 400-800 tris or so with 30-80 tris on the lods and 128×128 lod diffuse.