Malta HIGH RES Pack 1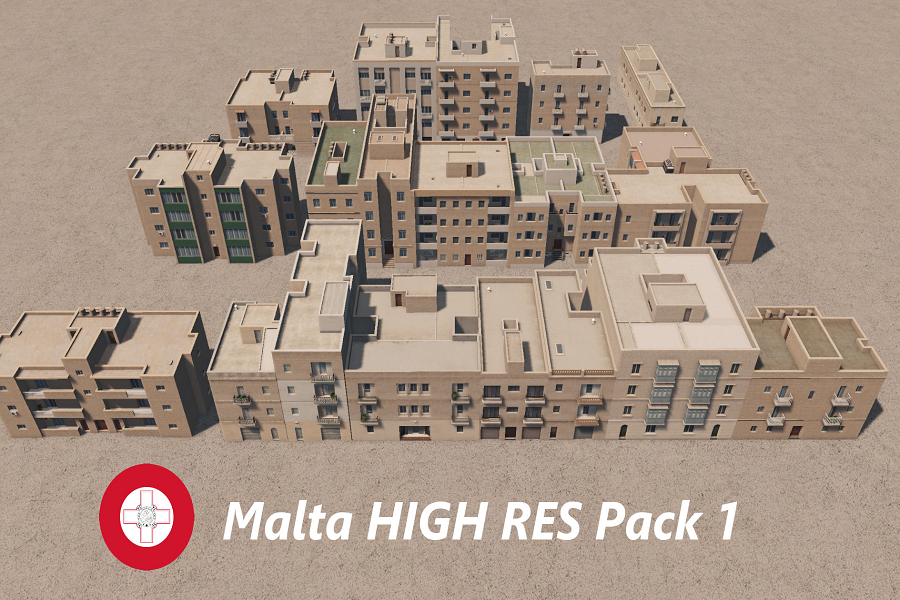 Author:
Accapulco
Last revision:
30 Sep at 18:57 2018 UTC
Description:
Set of limestone and plaster flats, 14 rows, 3 separate (15-17), 2 right corners. Should still fit cities in Mediterranean in general, specially islands and coastal towns where flat roofing is preferred.
Some have a couple of props here and there but I've kept it low so you can use props yourself to avoid repetitiveness.
A couple have vanilla shrubs, you can remove them easily with Prop it Up if you don't want them.
The last 3, 15-17 don't "fill" their grid, leaving gaps because they have windows on the sides and are designed to be apartment compounds.
Performance: Apart from 6 that share textures with my other Maltese assets, the rest all share the same 256×2048 diffuse meaning it doesn't load all 28mb into ram but just one and you get the others "for free", 600-2000 tris or so with 30-100 tris on the lods and 128×128/256 lod diffuse.