Atlantic Huis (plop + RICO)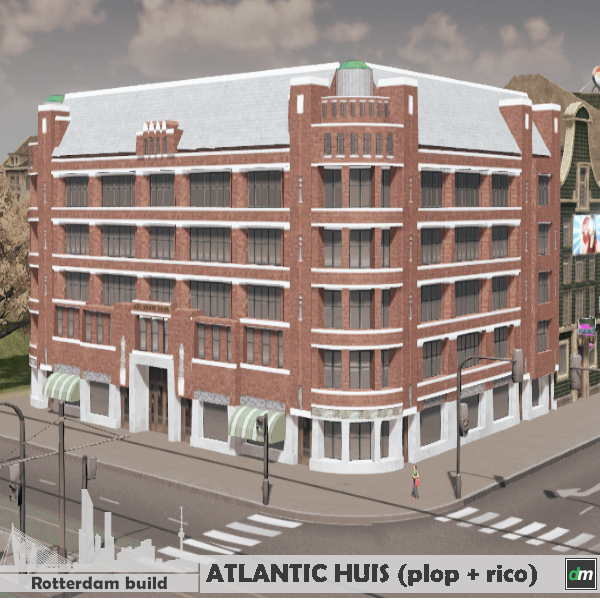 Description:
This asset is based on the Atlantic huis (Atlantic house) apartments in Rotterdam (Netherlands).
An Art-Deco style residential built between 1928 and 1930.
It is my third building creation of my "Rotterdam build" series.
It is a 4×3 building (U-shaped), ploppable and RICO ready.
Please leave a rate if you like this building.
Building stats: (set and can be modified with the RICO mod)
Residentiall, high, level 3
costs: 30000
Homes: 50
Footprint 4×3
Asset stats:
Tris count: 3k
Texture: 1024×1024
Maps: -d, -n, -i, -s, -c
Colors: no color variation
Custom lod
Lod stats:
Tris count: 122
Texture 256×256