Ninja's 2018 July to October Civilian Props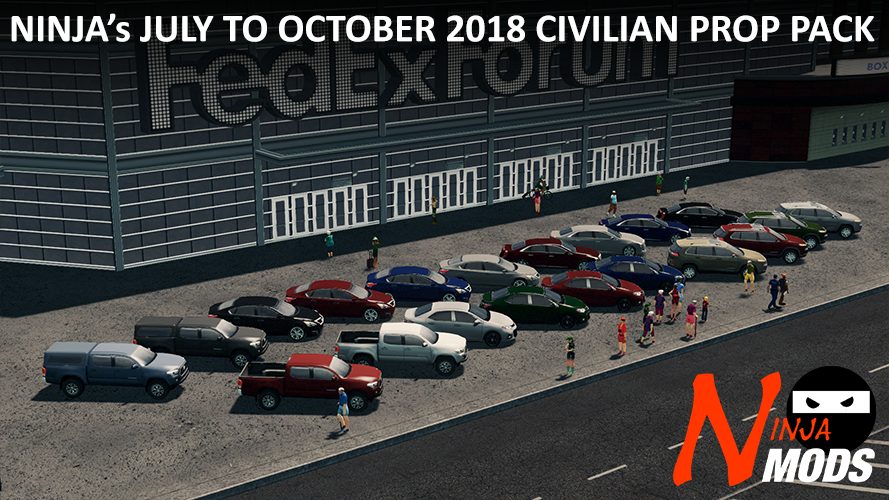 Description:
My 2018 July – October Civilian Release Props are here
[www.paypal.com]
Information
This contains props of my civilian vehicles released in July to October of 2018. All future Civilian vehicle props will follow a similar pattern, with the props being released a week before my last civilian release of the month.
Props are located in the COMMON Category. Use the Prop And Tree Anarchy Mod to place anywhere. Anarchy should be always on if you don't want to lose your props after you save.
If you want individual props, go to your SteamLibrarysteamappsworkshopcontent255710 and find the folder with the corresponding Steam ID (1532461637) and delete the ones you don't want from the directory.
Use BOTH the Move It Mod and Prop Snapping Mod with the option "Allow Prop to Submerge" enabled to move it to road height!
Use the Find It mod, to help find my props. They have additional keywords now.
Vehicles versions of the props included in this pack:
2013 Nissan Altima aka Teana
2014 Toyota Corolla
2018 Cadillac XTS
2018 Jeep Cherokee
2018 Toyota Tacoma
2018 Toyota Tacoma (with bed cap)