HINO S'elega HDS – Generic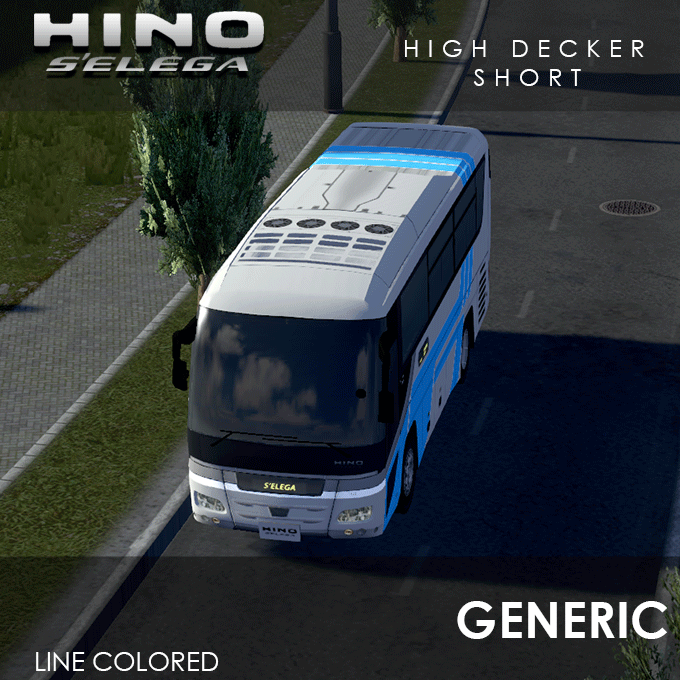 Author:
REV0
Last revision:
8 Oct at 22:31 2018 UTC
Description:
High Decker Short, Generic – 30 passengers, Right Hand Drive
The Hino S'elega (kana:日野・セレガ) is a heavy-duty bus produced by the Japanese manufacturer J-Bus.[2] The range has been primarily available as a tourist coach from 1990 to present.
Technical Details
High detail base model, optimized LOD mesh
30 passengers
140kmh
Custom LOD
Recommended Mods
Downvote Fairy
There is a downvote fairy in workshop, who is downvoting every vehicle asset that gets released not done by him. If you like this model, make sure to upvote it.
Acknowledgements
From the house
Team EX / Ryuichi Kaminogi, blueprints
konno_1gouten, for wheel textures
Tris info
Engine: 0.35 / 0.016 carousel ¦ 4100 / 200
Keywords for Workshop search: Japan, HINO, S'elega, Selega, short, bus, generic, model, high, decker, left hand traffic, right, hand, drive