Markham Civic Centre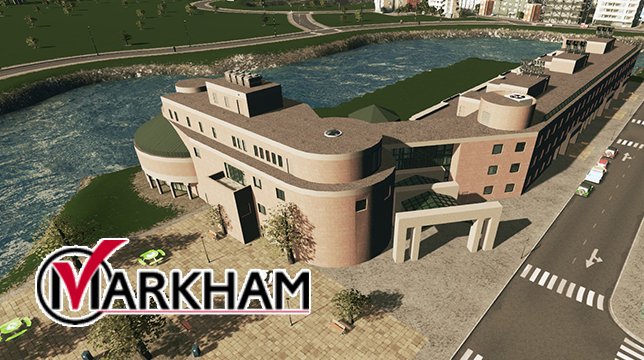 Author:
JSF-1
Last revision:
4 Oct at 13:12 2018 UTC
Description:
The Markham Civic Centre is the City Hall for the City of Markham Ontario, Canada (located directly north of Toronto). The building was designed by "Arthur Erickson" with "Richard Stevens Architects Limited" and opened in 1990. The building is built on a small lake (or large pond) however this cannot be replicated in Cities:Skylines.
Cost to build: $80,000
Upkeep:
Size: 16×8
Level 3 Monument