Water Slides Downhill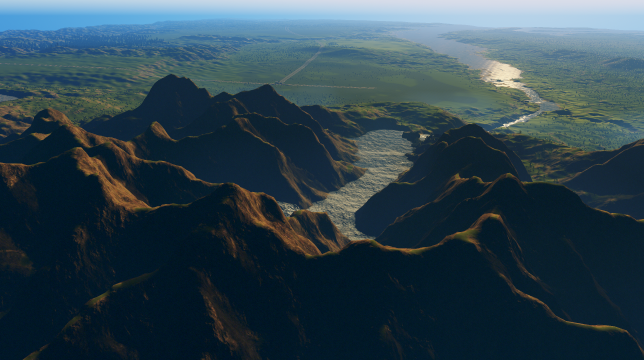 Author:
mox
Last revision:
8 Oct at 22:18 2018 UTC
Description:
Water Slides Downhill V1:
3 points of entry and exit for vehicles.
3 ways to train.
1 route for ships.
4 routes for aircraft.
no mods needed
I think this map is medium hard because of the following things:
– You will start in the top left corner, so you have limited selection of new areas
– Oil is all the way down
– some mountain terrain and you have a river between your areas
I've added a screenshots of the ressources on the map.
Please send me some feedback in the comments and I will improve the version in the next weeks