Green Alps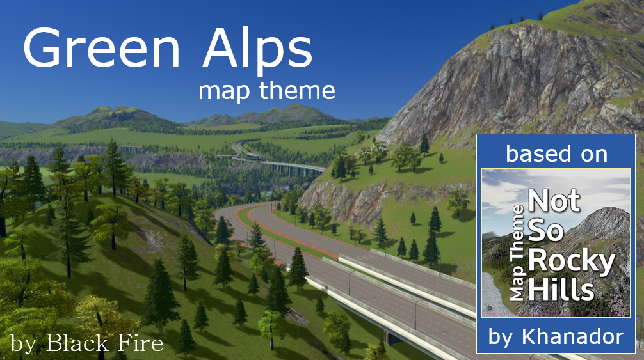 Author:
Black Fire
Last revision:
6 Oct at 11:31 2018 UTC
Description:
Green Alps map theme
This map theme uses Khanador's rock texture from "NotSoRocky Hills Map Theme". By this the rock textures show up only if the terrain is getting realy steep. Not so steep terrain will still show you a nice green meadow.
This theme is perfect to give maps with a lot of heavy terrain a nice smooth green look :-).
Have fun playing!
Black Fire