More Relight LUTs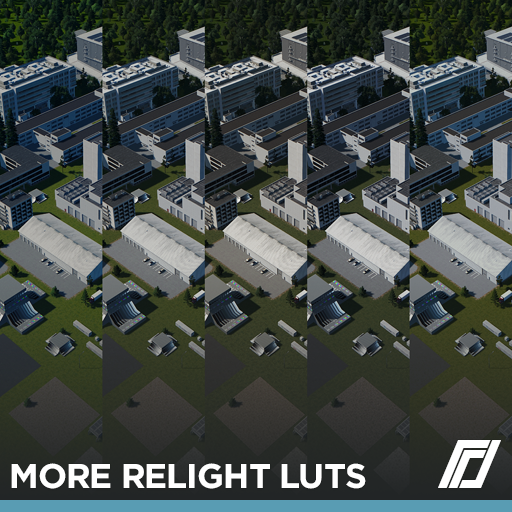 Author:
Ronyx69
Last revision:
14 Oct at 17:19 2018 UTC
Description:
LUT pack including 5 LUTs: Alpine, Lush, North, Natural, Average.
The names have the prefix "Relight2".
Created for the default and recommended relight settings:
https://steamcommunity.com/sharedfiles/filedetails/?id=1209581656
Since some people are exceptionally stupid and still complain "it's too dark", I have to say this – you literally have 4 different sliders to affect that: https://i.imgur.com/bd8afK4.png
Thanks to Johnny, Geze, REV0 for ideas and feedback.
Twitch[twitch.tv]
YouTube
Twitter
Simtropolis (Assets/Mods)[community.simtropolis.com]
Simtropolis (Tutorials/Scripts/Help)[community.simtropolis.com]
Asset Requests[docs.google.com]
My Discord[discord.gg]
Donate[paypal.me]