Citroën Dealership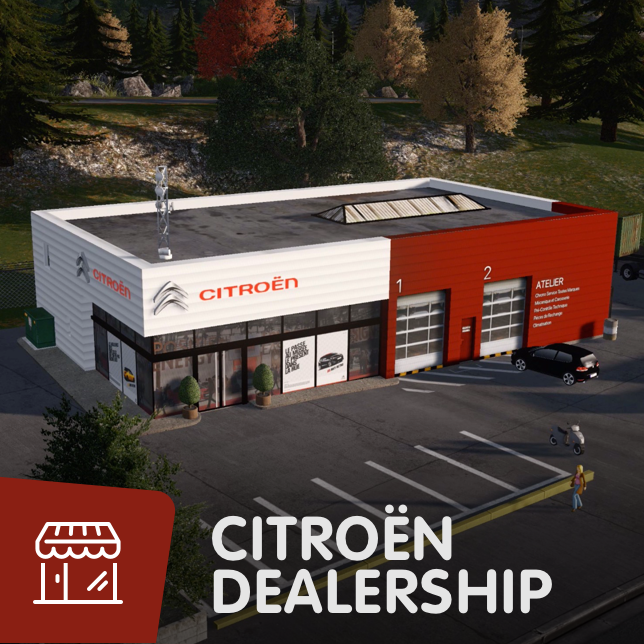 Author:
LordGruny
Last revision:
23 Oct at 07:38 UTC
Description:
Citroën (French pronunciation: ​[si.tʁɔ.ˈɛn]) is a French automobile manufacturer, part of the PSA Peugeot Citroën group since 1976. (Wikipedia[en.wikipedia.org])
Specs
Level 2 low density commercial 4×3 – growable
Tris 424 / 24 (lod)
Texture – 1024×1024 | D / I / S / C
Lod Texture – 128×128 | D / I / S / C
This asset doesn't include props.
Suggested mods
Find It! (Search with 'Citroen' or 'Lordgruny')
Move It!
Plop the Growables
Support
If you like this pack and want more assets like this one, please consider a small donation as a token of appreciation.

[www.paypal.me]
Made with ♥ in Bordeaux.
Proud member of #FrenchCityDesigners