Modular Cargo Airport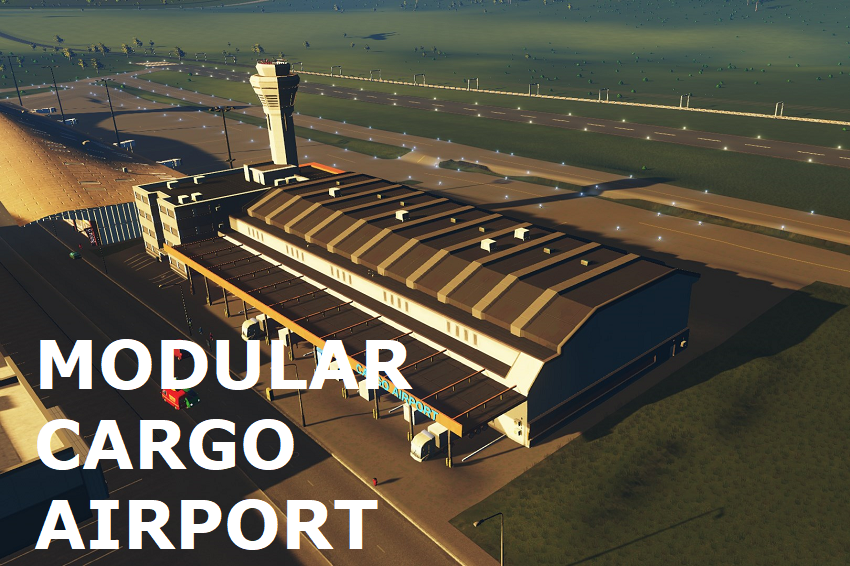 Description:
Just like the vanilla one from Industries DLC but modular!
This airport is exactly like the vanilla Cargo Airport from Industries DLC but without taxiways and runways. So that's it possible to use it in modular airport projects.
Use Airport Roads mod to place runways and taxiways.
You mightl also need Fine Road Anarchy if you want the taxiways to cross the concrete area in front of the airport.
As with all custom airports, you have to place vanilla Airport asset first to make possible for planes to come to your city. And don't forget to make the proper layout of the taxiways to make sure that the runway is reachable.
Feel free to comment.
If you like this asset and/or want to support me you can donate here:

[www.paypal.com]
You don't have a PayPal account? You can use link in 'Don't have a PayPal account?' section at the bottom of donation page to donate using your credit card information.