UK Two Lane Road Parking One Way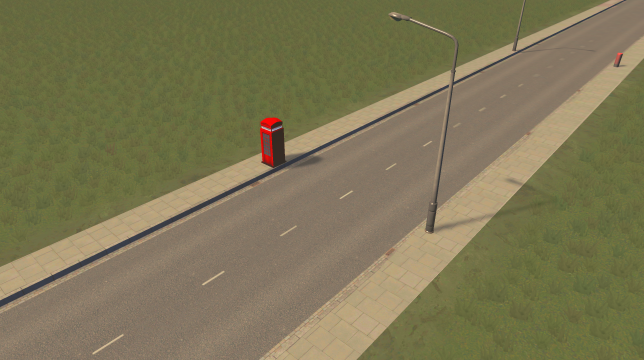 Author:
Sparky66
Last revision:
18 Oct at 14:13 2018 UTC
Description:
A UK style two lane one way road with parking on both sides and a 30 mph speed limit. Features include:
UK style custom road signs, traffic lights and street furniture.
UK style give way, bus stop and traffic light road markings.
Paved pavement texture with drop kerbs at junctions and kerbside drains.
Custom elevated sections, bridges and tunnels.
Realistic lane width, slightly wider than the vanilla roads so large vehicles shouldn't clip through each other or parked cars.
Detailed textures and custom LODs.
Part of a collection, I'm aiming to create UK versions of all vanilla roads, plus some extras. Make sure you subscribe to my custom UK road sign set.