Deutsche Post – post office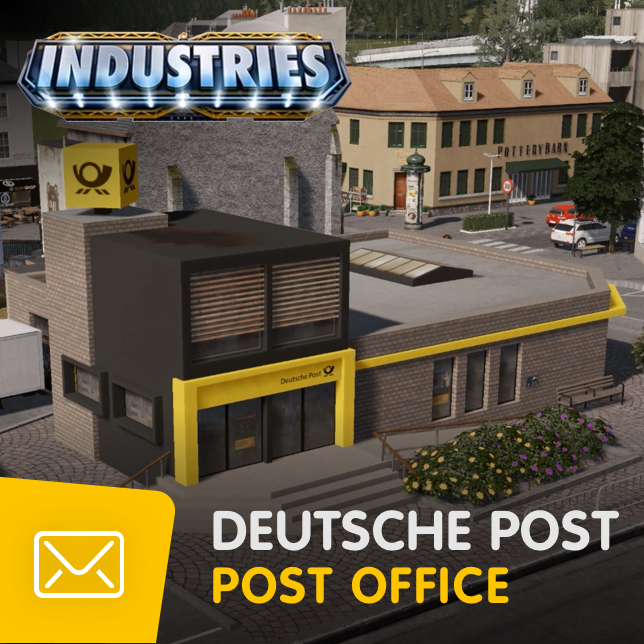 Author:
LordGruny
Last revision:
1 Nov at 22:29 2018 UTC
Description:
First of all, you need the DLC industries to use this asset
The Deutsche Post AG, operating under the trade name Deutsche Post DHL Group, is a German postal service and international courier service company, the world's largest. (Wikipedia[en.wikipedia.org])
Specs
Post office – available in the transport tab
Tris 812 / 53 (lod)
Texture – 512×2048 D / I / S / C
Lod Texture – 128×256 | D / I / S / C
This asset doesn't include props nor vehicles.
Deutsche Post – other assets
Suggested mods
Support
If you like this asset and want more assets like this one, please consider a small donation as a token of appreciation.

[www.paypal.me]
Made with ♥ in Bordeaux.
Proud member of #FrenchCityDesigners