Ambulance: MB Vario RTW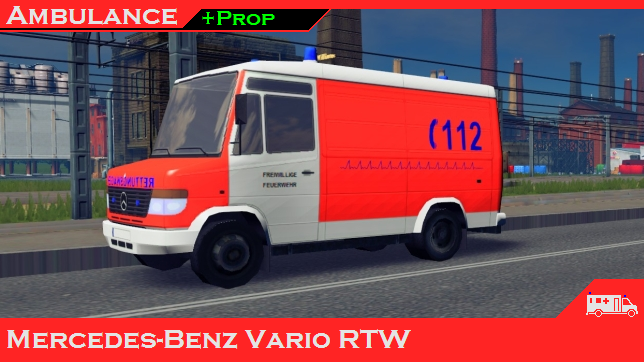 Description:
The Mercedes-Benz Vario series of light trucks was produced from the 1980's all the way through until 2013 in dozens of varieties for countless purposes.
This mod includes the short wheelbase version as an ambulance.
Prop verion included.
Data
Vmax: 100 km/h
Capacity: 2 patients
Tris: 1617 (LOD: 62)
Textures: 1024×1024 DISCA
Template: Ambulance
If you like this mod (or any mod in fact), us content creators would be very thankful if you gave it a thumbs up. It really makes a difference!
Want more?
Tags: Mercedes-Benz Vario Van Truck Lorry delivery Lieferwagen LKW Daimler Benz Mercedes MB