Ottawa City Hall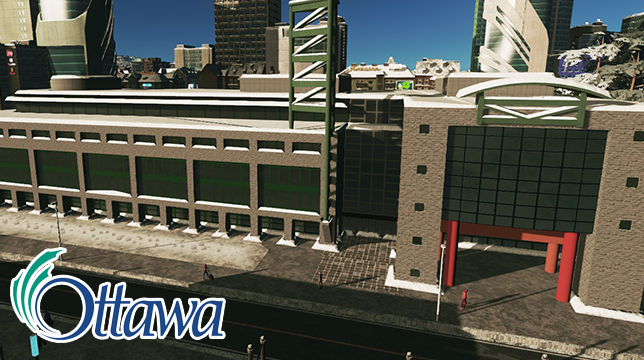 Author:
JSF-1
Last revision:
1 Nov at 03:31 2018 UTC
Description:
NOTE* The building is whiter then it appears in the pictures. This is because Snow Maps use a different shader. This asset will appear with its real colour's on any normal map.
The Ottawa City Hall building opened in 1990 and was designed by "Raymond Moriyama". The Building original housed the offices of the "Regional Municipality of Ottawa-Carelton" until it was dissolved in 2001. The City of Ottawa took over the building as there old facility was far to big for the cities needs. The building is connected to the old "Ottawa Norman School" which opened in 1875 and now houses the office of Ottawa City Council and the Mayor (Old building not included).
*I have also done a model of the Ottawa's old City Hall which was purchased by Foreign Affairs Canada after the City of Ottawa moved into the current facility.
You can find it here: https://steamcommunity.com/sharedfiles/filedetails/?id=1347803191
Cost to Build: $75,000
Upkeep: $
Size: 11×12