Wendy's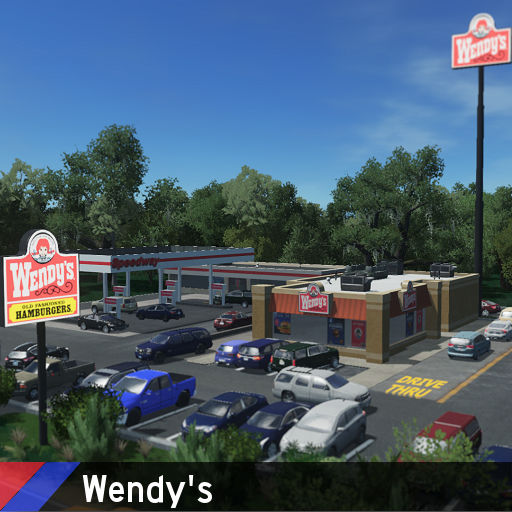 Author:
conno
Last revision:
4 Nov at 09:52 2018 UTC
Description:
"It's waaaay better than fast food. It's Wendy's"
Wendy's is an American chain of 6 500 fast food restaurants famous for their square, not circular, hamburger patties.
This asset was based off this location in Ellenton, FL. [www.google.com]
Two signs are included in the download. Parking lots and other landscaping is not included.