Poortgebouw (Gate building)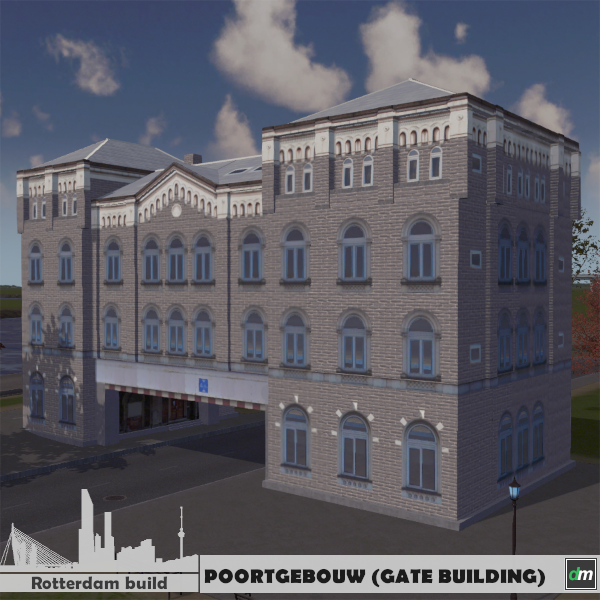 Description:
This asset is based on the Poortgebouw (Gate building) in Rotterdam (Netherlands).
It was built in 1879 as an office for a trade company.
These days it is mounumental building and used as a residential building.
In game it is a 5×2 building set as an unique building.
Standard it has a pedestrian path going under it.
If you want to have a road underneath you will have to use the "Fine road anarchy"mod.
https://steamcommunity.com/sharedfiles/filedetails/?id=802066100&searchtext=road+anarchy
Please leave a rate if you like this building.
Building stats:
Construction costs: 25000
Maintenance cost: 20 / week
Room for 60 workers
Footprint 5×2
Asset stats:
Tris count: 1.3k
Texture: 1024×1024
Maps: -d, -n,, -s, -c, -i
Colors: no color variation
Custom lod
Lod stats:
Tris count: 128
Texture 256×256
Tags: Poortgebouw, Gate building, Rotterdam, Netherlands, 5×2, unique building, Europe.