2018 Police CS Toyota Tacoma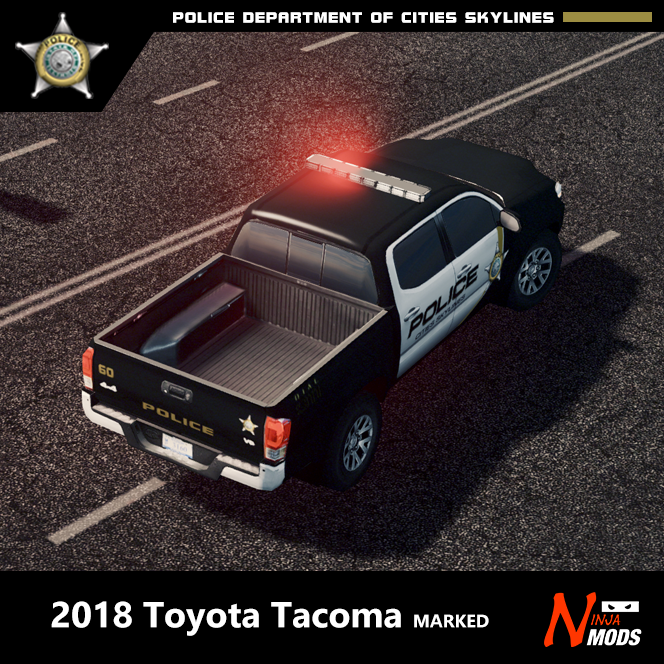 Description:
A Compact Japanese Police Pickup Truck
Police: CS is going to wrap up next week with the command units. Only a few units remain, and then sometimes in 2019, I'll begin working on a new white/red/blue police mega set.
The Toyota Tacoma is derived from the globally available Hilux. This is a pickup well suited to the off road trails and can give your Cims in remote areas peace of mind.
There are two versions: one with bed cap, one without
Use Service Vehicle Selector or Service Vehicle Manager (my preferred utility) to set police/prison vehicles types for your stations/prisons.
Use Invisible Spawn Points to fine tune your spawning and create more realistic depots!
Other Versions
[www.paypal.com]
Model Information
<=2480 Tris (Cap Version has more tris)
Textures 1024 x 1024
Purchased model. Added Police: CS equipment to vehicle.
All stats are the same as the default police car. Use Advanced Vehicle Options Mod to change it to fit your needs.