Fougères Castle Square Gate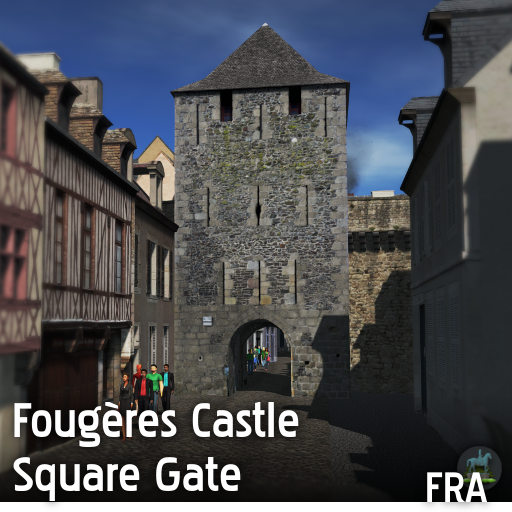 Author:
Lost Gecko
Last revision:
5 Nov at 09:03 2018 UTC
Description:
Square medieval tower gate from the castle of Fougères, France. Tour de la Haye-Saint-Hilaire, 13th century.
1×1 free-placement decoration building with no function in the game. Use Fine Road Anarchy if you want to build a road through it. Includes a foundations sub-building so that the tower can be used on the edge of moats for example.
The medieval wall and the cobblestone road are personal prototypes that are not on the Workshop. They will be released when they are ready, in an indefinite future.
Model

main model
tris: 520
textures: 1024×1024 (diffuse-normal-specular)
LOD
tris: 42
textures: 128×128 (diffuse-specular)
Like my work and want to support what I do? Feel free to drop a small PayPal tip!
[www.paypal.me]
Workshop page
Simtropolis forum[community.simtropolis.com]
Mind map[www.mindmeister.com]
If you like this asset, do not hesitate to rate!