Los Geckos Mexican Restaurant & Cantina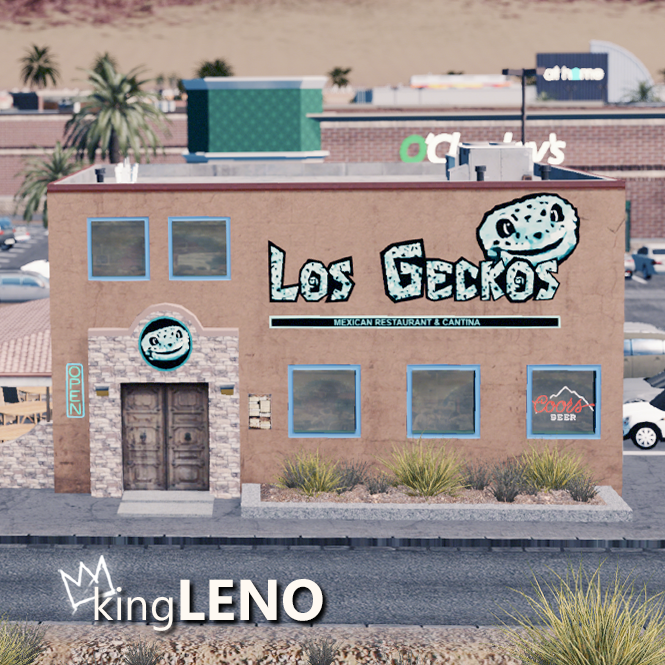 Author:
KingLeno
Last revision:
15 Nov at 01:31 2018 UTC
Description:
Los Geckos by KingLeno
Local Mexican restaurant where it's happy hour all of the time. No Bad Hombres here, only the best people. Bring your voter ID, you'll need it to purchase the cereal and margaritas.
Growable Lvl 2 low commercial building
Triangles 1731
Texture 1024×1024
Custom LOD
Lot size 3 x 3
No RICO settings included but it is "RICO compatible!"
***********************************
If you like my assets, consider buying me a beer or a cup of coffee to show support and appreciation by making a small donation via PayPal or Patreon.
PayPal[www.paypal.me]
Patreon[www.patreon.com]
And subscribe to my YouTube Channel and follow me on Facebook and Twitter.
KingLeno's YouTube Channel
KingLeno on Facebook[www.facebook.com]
KingLeno on Twitter