日本の現代的警察署 Japanese Modern Police Station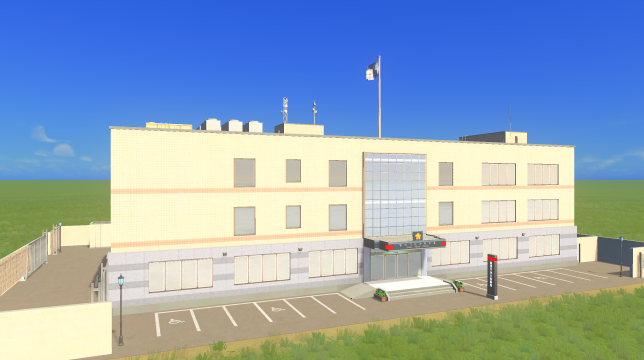 Author:
n_mosimo
Last revision:
27 Oct at 21:42 2015 UTC
Description:
普段の作り方と変えたために窓のテクスチャがとても汚いですが、どうかご容赦ください。
I apologize for very disgraceful window textures because I've changed a method of making and missed for the Render Baking on Blender. I'm so sorry.
————————–
都内のある警察署を基にした、現代的な警察署です。
職員数・警察車両・水道・電力の消費がほんの少し多めです。
A modern police station based on a real one in the suburb of Tokyo.
It's slightly increased on the number of workers and police cars, plus the consumption of water and electricity.
このアセットはユーザーメイドのPROPを使用しています。右から必要なアイテムをサブスクライブしてください。
This asset is installed community's PROPs. Please subscribe these from the right of the page.