K44A Low Commercial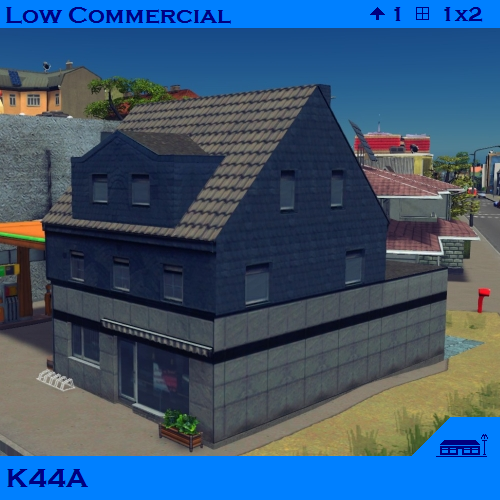 Description:
A tiny little commercial building for your suburbs. If I had to make a guess, I'd say this one started out as a bungalow and had its upper floor added later, while the lower part was converted to commercial space.
Available in two versions: As a row house (A) and a detached building (B).
Data
Tris: 775 (LOD: 22)
Textures: 1024×512 DISCN (Auto-LOD)
Growable
Lot: 1×2
Level: 1
No Color Variations
Original
Place of origin: Cologne/Köln, Germany
Built ca.: 1970
Want more?
If you like this mod (or any mod in fact), us content creators would be very thankful if you gave it a thumbs up. It really makes a difference!
Tags: commercial low Germany building house NRW Köln Cologne suburban