Turbo roundabout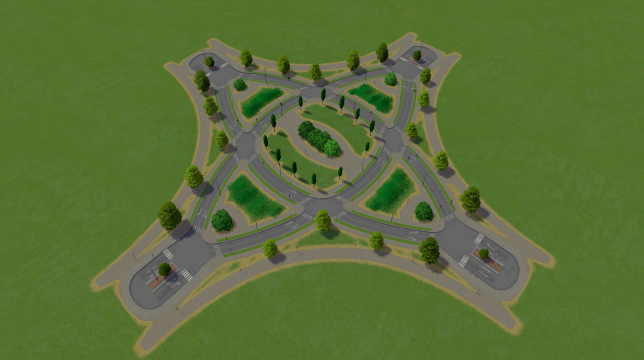 Author:
Darkus
Last revision:
10 Jun at 09:57 2015 UTC
Description:
"Turbo" roundabout with high traffic flow for all directions. Use traffic manager, as in the screenshot, to change the lanes and improve traffic flow even further.
Its inspired by tkaisermayer's Star Roundabout. Which has awesome looks, but traffic flow is mediocre. Be sure to check it out: http://steamcommunity.com/sharedfiles/filedetails/?id=409429211&searchtext=star
The trees and grass are dependencies, be sure to get them.