Christmas (Fir) Tree Plantations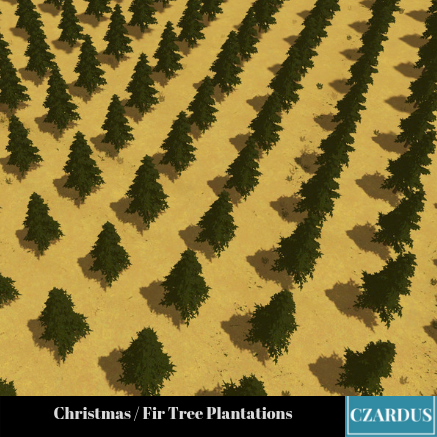 Author:
Czardus
Last revision:
22 Nov at 01:58 2018 UTC
Description:
This is a pack of tree plantations using CushyCrux's excellent Decorative Fir (Buildings) tree asset (link is in the required assets list to the right).
The pack contains small, medium, and large versions. Each can be built in game using the plantations from the Industries DLC. Just select the Fir Tree in the dropdown when changing the appearance of the plantation.