Chez Geze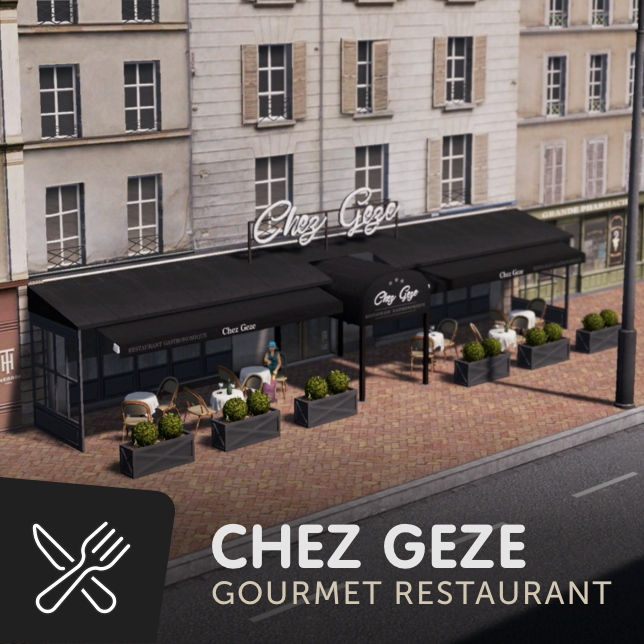 Description:
Chez Geze is a gourmet restaurant that earned its 3rd Michelin star for its excellence in 2018.
Its bistro-style lunch is a delight for active Parisians, while its discovery menu, as a temporary interlude, will take you on a journey through a multitude of fine and elegant dishes, offering French specialties revisited with modern and surprising flavors.
Don't miss out the warm young partridge and foie gras pâté, Périgueux sauce; Chef Geze's favorite treat.
Specs
Level 3 low density commercial 3×2 – growable
Tris (without props) 2228 / 24 (lod)
Texture – 1024×1024 | D / I / S / C / N
Lod Texture – 128×128 | D / I / S / C
Suggested mods
Find It! (Search with 'geze' or 'Lordgruny')
Move It!
Plop the Growables
Support
If you like this pack and want more assets like this one, please consider a small donation as a token of appreciation.

[www.paypal.me]
Made with ♥ in Bordeaux.
Proud member of #FrenchCityDesigners